About Us
Our Story
Mountain yak started life in 2015 after its founder Jethro Withers, noticed a distinct lack of providers of quality mountain holidays and adventures.
We specialise in unique adventure holidays and challenges around the world, with small groups and expert guides. We provide a personal service that you simply don't get with the big tour operators.
Know how
Mountain Yak has a combined experience of over 20 years in the Outdoor and Adventure travel industry.
Lead guides Jethro Withers and Charlotte Dovey have a wealth of experience in travel and the mountains that started in their late teens. Exploring Europe, Scandinavia, and New Zealand in the early 2000s, we soon got the bug for travel and the mountains. This has grown massively to trips in Africa, the Americas, and Asia. With the addition of other outdoor experiences over the years in: mountaineering, water sports, and adventure travel, creating a wealth of knowledge. You're in safe hands with Mountain Yak .
Just some of the countries we have been: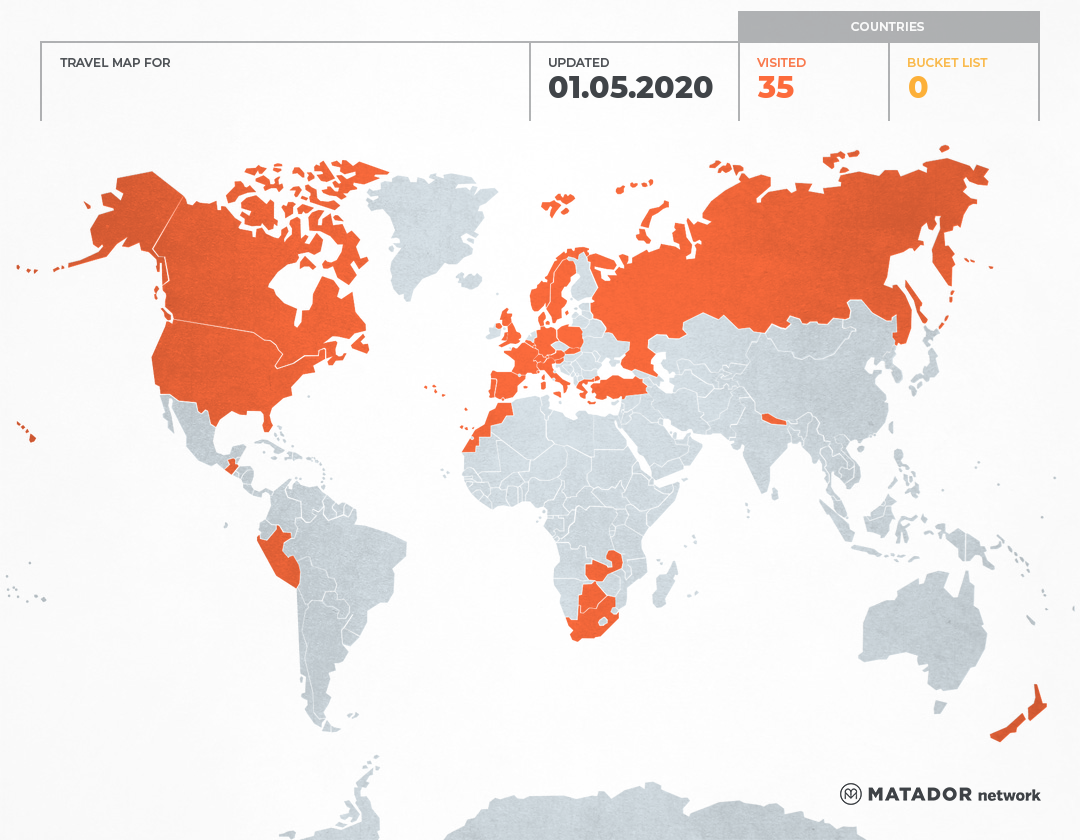 Qualifications
Mountain Yak guides hold a wide range of technical and practical qualifications, just some are listed below:
IFMGA Mountain Guide
UIMLA International Mountain Leader
MIC Mountaineering Instructor Certificate
MLW Winter Mountain Leader
MLS Summer Mountain Leader
Rescue 3 White Water Safety Technician
REC 4 Expedition First Aid
REC 2 Emergency First Aid
Our Team
 
Jethro Withers
UIMLA International Mountain Leader
Lead Guide
Mountain Leader
Winter Mountain Leader (trained)
BAIML International Mountain Leader
 Single Pitch Award (rock Climbing) (trained)
MTA (Mountain Training Association), BAIML (British Association of International Mountain Leaders) and British Mountaineering Council member.
REC level 2 Emergency first aid trained and REC 4 Expedition First Aid
CMI level 4 management and leadership
Jethro has trekked, climbed and mountaineered extensively in the UK along with Europe, Asia and Africa and has a passion for all things outdoors. He lives in Snowdonia and has a wealth of knowledge in the local areas environment and history.When not working in the mountains, Jethro can be found playing in the mountains. He also works as a freelance expedition leader, taking clients on treks throughout the world.
Favourite Tour/Course: "Our Poland Scrambling week has got to be up there, its a great place to visit and the scrambling is so unlike other parts of Europe. Its great to get hands on with the mountains and experience the atmosphere of a technical ridge."
In your spare time: "A client once asked; do you ever have normal holidays? The answer in truth is that when you truly love being in the mountains, you always want to go there. Most of my spare time is taken up by personal expeditions and climbing trips, we do go to the beach now and again as well!"
Charlotte Dovey
UIMLA International Mountain Leader
Lead Guide
Mountain Leader
Winter Mountain Leader (trained)
BAIML International Mountain Leader
Single Pitch Award (rock Climbing) (trained)
MTA (Mountain Training Association), BAIML(British Association of International Mountain Leaders),British Mountaineering Council and  Canoe Wales Member
White Water Rescue Technician
Advanced REC First Aid Certificate and REC 4 Expedition First Aid
Charlotte works as a freelance mountain leader and expedition guide across the globe, sharing her passion for the outdoors and guiding clients in mountainous environments. Living with the mountains on her door step any spare time is spent outside mountaineering, rock climbing, and wild swimming. Along with working abroad on expeditions, Charlotte enjoys exploring new places travelling to Europe, Canada, New Zealand and Africa.
Favourite Tour/Challenge:
"With so much on offer it's a hard to choose… but I would go with the Stubai 7 summits challenge. It's such a unique part of Austria that many people haven't heard of. Its so rich in culture and the mountains are full of character, offering everything from hiking to winter mountaineering all in one challenge."
In your spare time:
"The mountains is where my passion true passion lies, along with an unquenchable thirst for adventure, so most spare time is well spent hanging from a rope rock climbing, or travelling to new places and exploring different cultures."
Bryn Williams
UIMLA international Mountain Leader &
MIC Mountaineering Instructor Certificate
Mountaineering has been Bryn's life since an early age. Growing up on the northern end of the Snowdonia National Park he soon made good use of his surrounding and built up a wealth of experience in the mountains and on the crags of North Wales. As a teenager Bryn made the decision to work towards being a mountaineering instructor and progressed through the Mountain Training qualification structure to eventually reach the top qualifications called the Mountaineering Instructor Certificate (MIC) and International Mountain Leader (IML).
Bryn has worked full time in the mountaineering sector both privately and freelance since 1998. He has worked for a huge number of organisations and for 8 years was the Executive Office for Mountain Training where he was responsible for managing the qualification system and network of course providers around Wales. Bryn has been running various Mountain Training courses for the last 12 years and has trained and assessed over 400 candidates.
Paul Swail
IFMGA Mountain Guide
Paul is Mountain Yak's go to guy for any high mountain trips, he is a fully qulifed IFMGA Mountain Guide based in the French Alps.
Paul's heart lies in traditional climbing, especially in his homeland of Ireland, however he is constantly drawn away on all types of adventures to many corners of the earth. Skiing, sport climbing, ice climbing, big wall climbing, and mountain biking, are all high on his list of distractions. His desire to climb became the basis on which he made most of his life decisions and it's no surprise that climbing and travelling have taken him all over the world.